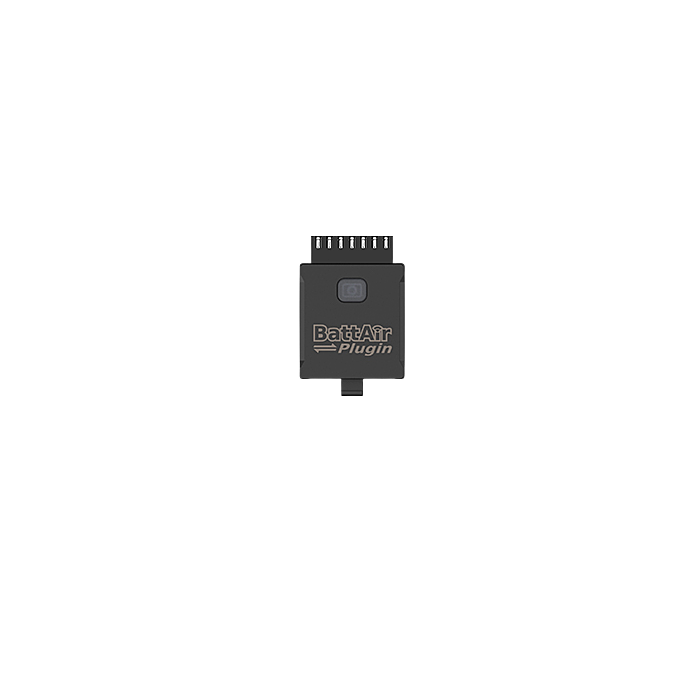 3dextratime.eu
BattAir 5-6s plugin
---
SDT - BattAir plugin 5/6S
If you want to optimize the life and performance of your batteries, it is recommended to count the number of charge and discharge cycles, to monitor the voltage of each cell, to place the battery at a lower voltage for its storage. To do this, you need an excellent memory or an Excel sheet, and consistency in recording your charges.
Or ?
Or you can adopt the BattAir Plugin adapter from ISDT! It's a small component that plugs into the battery balancing socket. It establishes a wireless Bluetooth link with a smartphone and the BattAir app offered by ISDT for iOS and Android. This allows you to view the number of charge and discharge cycles, view the voltage of each cell to check its balancing. The supported battery chemistries are LiPo, LiHV, ULiHV and LiFe. The BattAir Plugin is available in 3 models: the BAP2 for 2S batteries, the BAP4 for 3S and 4S batteries, the BAP6 for 5S and 6S batteries.
To know more...
The advantage of the BattAir Plugin? This accessory works with all batteries as long as they are equipped with a balancing plug. You just have to indicate the manufacturer's characteristics of a battery when you first connect, and it is then automatically recognized by the application. The disadvantage? You need one BattAir Plugin per battery. If the battery is dead, it is possible to reassign the accessory to another battery.
With the Air8 charger from ISDT?
It is a new 1S to 8S charger to be fed with an XT60 connector that works with all batteries. But if used with a BattAir Plugin, it allows to identify a battery and to start the charge by automatically adapting the charging parameters. No need to tap to change the chemistry or to indicate the charging current.
Another advantage according to ISDT?
When using a charger that supports the BattAir function, you can leave the balancing port unplugged. When using a charger that does not support BattAir, you must connect a balance port. Note that ISDT's K4 charger is also compatible with BattAir Plugins. 
---
Share this Product
---
More from this collection